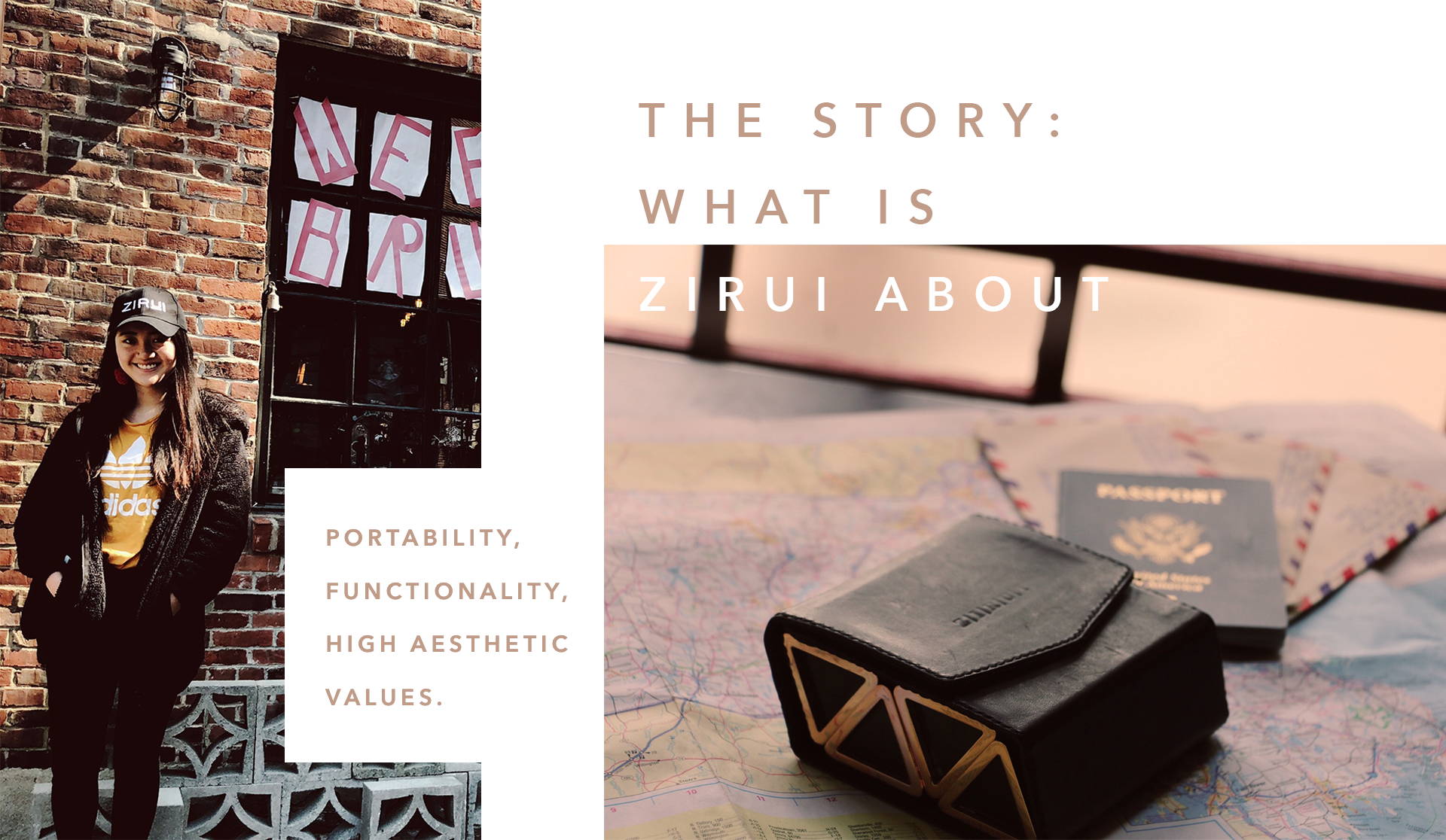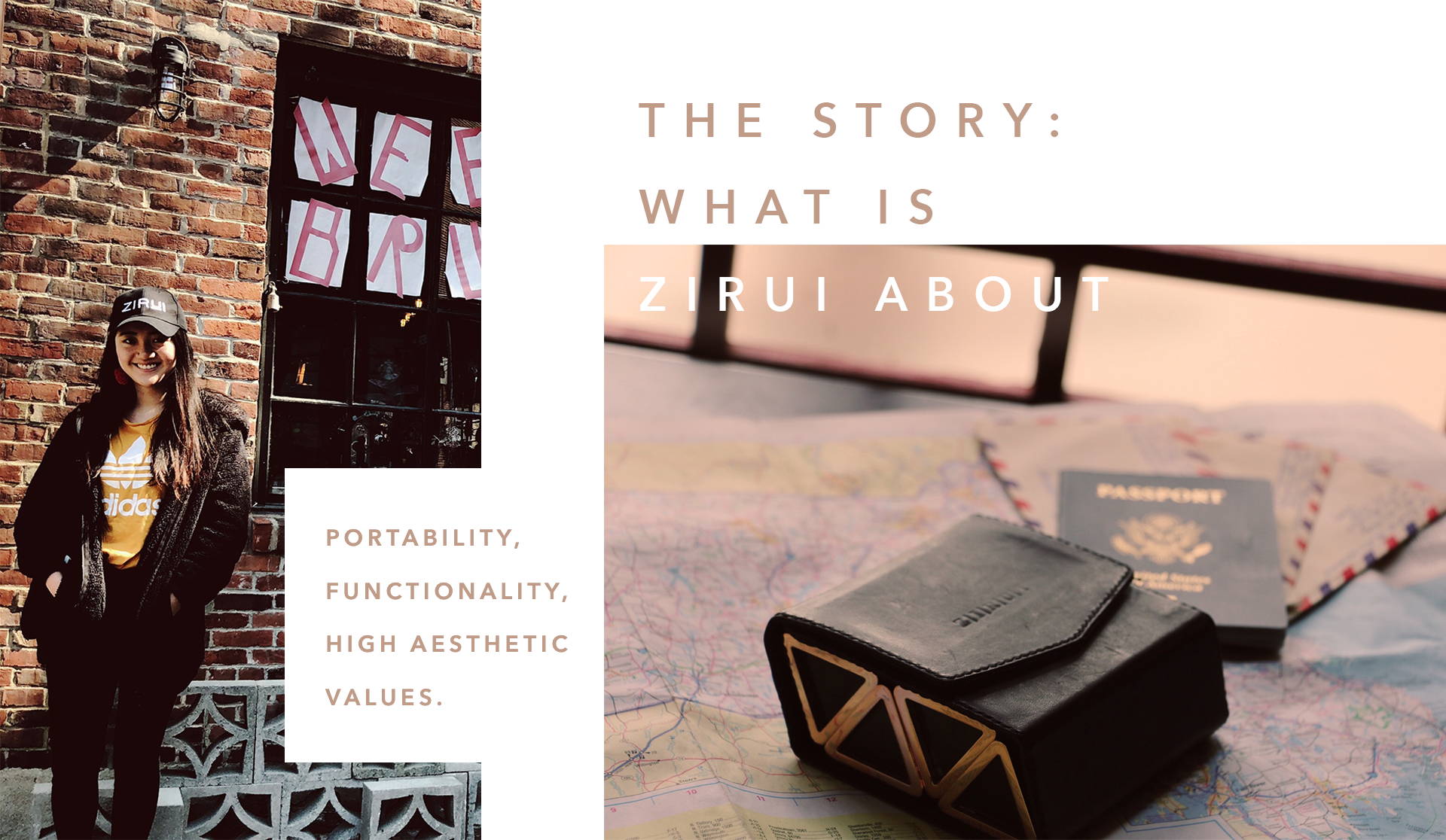 ZIRUI is not a beauty brand, but a service brand that helps you achieve your daily needs of looking and feeling fabulous wherever you are. And we do it in the most efficient, chic, and fun way.Life is so full of adventures and opportunities. We design products that give back the time and space spent on your daily routines, so you can look fabulous while enjoying the limitless potentials of life.

All ZIRUI products center around portability, functionality, while offering high aesthetic values.

ZIRUI comes from two ancient Chinese characters "子睿",which means smart beauty. Coincidentally, it was also our founder's name in Chinese.

ZIRUI was started in a college dorm room when our founder, Regina Ye, returned from a summer of tech(no) abroad in Berlin. Being an international student and a frequent traveler, Regina experienced often what a pain it was to travel with her cosmetics and personal care products during breaks. After taking an entrepreneurship class at Mount Holyoke College, and learning the pain point applied to many women, even men, Regina began designing the first product from ZIRUI, and called it GO Case with the hope to inspire people to spend less time on getting ready and more time to go out and do things. From a 3D printed model to a fully functional product, it was two years in the making.

ZIRUI is now based in the beautiful Back Bay area of Boston, Massachusetts. Our first product ZIRUI GO Case is now available for your next adventure.

Currently, we are focusing on the single pain of traveling with liquids. In the future, there are more ZIRUI modules to come. Essentially, you should be able to ditch your saggy and bulky makeup bags, and switch to fun and interactive ZIRUI modules, customized as needed for various occasions.We are making the lifestyle accessible regardless of where you are, who you are.

Not every company is as vocal about their ambition as ours. But it takes the two of us to get there, so we figured we might as well tell you what we want to achieve. Is ZIRUI simply a travel-bottle case? No. Here at ZIRUI, we believe the bigger problem is that there are no fun(ctional) and beautiful ways to travel with your beauty products, and the options to have nice things on the go are lacking.Think about how much time you spend applying beauty and care products each day, and the amount of space the products take in your bag/suitcases. The REAL problem here is the space and time. We dream of a more efficient world where you can just grab your entire beauty and care setup and step out the door. We want to redesign beauty packaging and applicators so you can look better and have more time for all the fun activities in life!